Image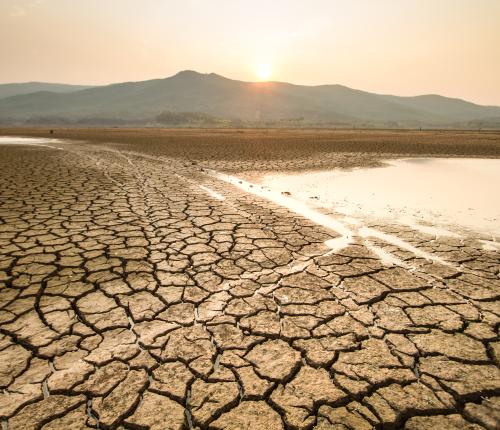 Developing tools and practices that address real problems and provide data driven solutions to the ongoing and growing challenges that climate change poses for our communities.
Core Beliefs
The climate crisis is the pressing environmental issue of our generation
Climate impacts are being seen all around us, right now - it is no longer a future risk issue
Most vulnerable communities are often least resourced to prepare / mitigate
Often the same actions can simultaneously increase community and ecosystem resilience to climate impacts and reduce contributions to climate change
The most effective way to have meaningful impact through data science is to understand the real problems people are facing, which can be accomplished through relationship building and active listening
The role of DSE is to bring solutions all the way to the community that needs them by asking about areas of need, building tools to respond to that need, and iterating on those tools through a feedback relationship
Focal Areas
The DSE Climate Resilience Program is currently building relationships, conducting explorations, and performing initial analyses in the following interconnected focal areas:
Sustainable Food Systems and Agricultural Communities
Agricultural practices can be highly contributive to the climate crisis, while agricultural producers are among the most climate vulnerable communities. We seek solutions that empower producers decisions making to benefit themselves and the planet, using their own data in concert with external data.
Freshwater Availability and Quality
Freshwater access and cleanliness is among the most pressing limitations communities face in a changing climate. We hope to support community water systems by supporting local efforts to improve water system infrastructure through partnership and development of problem-specific data science tooling
Extreme Weather Event Preparedness and Response
Extreme weather events have become more frequent and more intense in a changing climate. Community preparedness for these events, coupled with adaptive response plans, are vital to community resilience to events like storms and droughts, as well as related disasters, like floods and fires.
Why Climate Resilience?
Planet Earth is experiencing climate change in the form of altered temperature regimes, shifting precipitation patterns, and increased weather extremes. The changing climate has implications for every aspect of life on Earth - ecosystem functionality, landscape habitability, and human communities are all at risk. We believe that effective responses to the climate crisis must simultaneous work to reduce the inputs that are creating the crisis and support resiliency to the impacts that are already being seen.