Honing in on our inaugural program areas
By Author
DSE began as a broad vision to utilize data for making a positive impact on environmental challenges. Our funders and founding team were united by an optimism for our planet's health and the pressing need to use everything at our disposal to counter our climate uncertain future. They saw a clear path to leverage current research and expertise and use data to uncover insights for action. Underlying our efforts are open practices - open data, open science, and open source to create work that can be transparent, scalable, easily accessible, and designed with community support. This is how DSE began and these are the guiding principles for how we build going forward.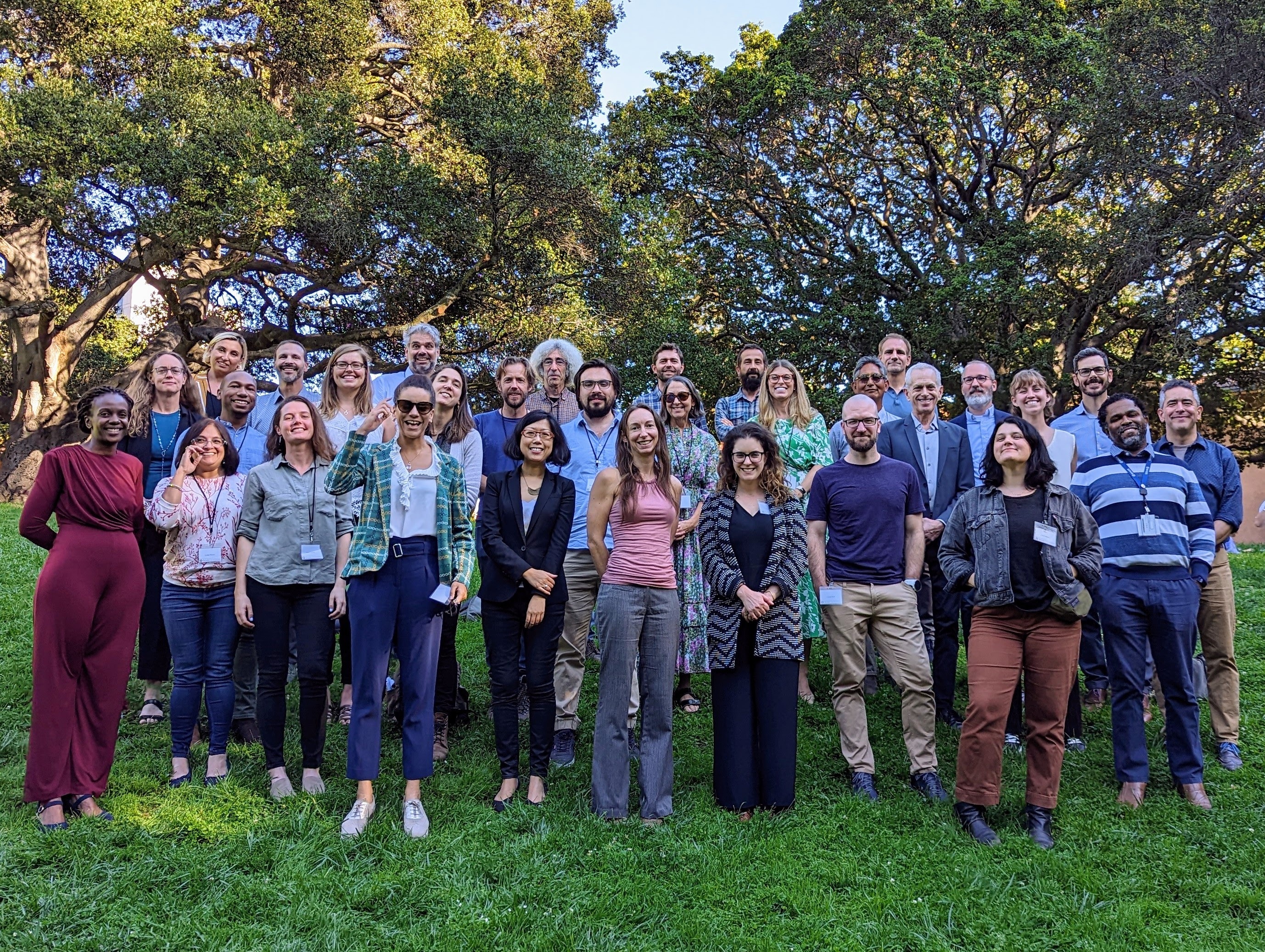 In the Fall of 2022, we had our first summit where we brought together a subset of the environmental data science community together to brainstorm on where to focus our energy. What emerged was a list of priorities, but also a refining of our practice and values. With the environment being our focus, the solution space is vast, but we saw two program areas whose problems were imminent, clearly fit the niche of our team & research community - Climate Resilience and Biodiversity.
Biodiversity
There is global attention on how to remediate the loss of biodiversity, but the success or failure of these efforts will hinge upon our ability to accurately, transparently, and consistently measure the impacts we are having on biodiversity. DSE is leveraging the expertise of the biodiversity and data science research community to make an impact on how we inform land management decisions and combat biodiversity loss.
Measurement of wildlife population for land management. We are currently working with several partners, including the National Park Service, on the development of geographic specific projects that aim to define the change in wildlife and vegetation populations in response to land management decisions. We are currently creating computational pipelines, software, and infrastructure to incorporate and analyze a variety of data types, including camera trap data, genetic tracking, and satellite imaging.
Open Standards and Software. There is no widespread agreement on the best methods for collecting, measuring, and making decisions based on this data. There will never be a perfect way to measure biodiversity, but it is crucial for our community to ensure our methods strive for accessibility and transparency. At DSE we are working towards a better future for biodiversity data through open data, user-friendly software, and improved infrastructure.
Climate Resilience
The Climate Resilience Program was conceived out of necessity to support ecosystems and human communities in the face of a changing climate. The initial projects being explored by the Climate Resilience team are
Reduction of agricultural risk through diversified management practices. Our team is building a tool to quantify the risk reduction implications of environmental conscious agriculture management practices, based on the model developed by our partners, Dr. Tim Bowles from Berkeley Agroecology and Land Core.
Use of remotely sensed imagery to assess snow depth and hydrology. Expanding on approaches developed by our partner Dr. Manuela Girotto and her lab, our snow water equivalent tool will assess water content of snowpack from remotely sensed, globally available datasets. This tool supports water management and flood preparedness using globally available data, and will be free of limitations found in prior attempts.
How we work: Explorations and Pilot Projects
Initial explorations of publicly available datasets and pilot tool prototype projects have allowed the team to better understand one another's areas of interest and expertise, as well as the landscape of available data resources relevant to our content areas. These explorations have allowed us to define the major challenges of areas of interest and have helped us move forward on more long-term areas of research. Among these initial exploratory endeavors are:
Crop Range Shift Tool. An early stage proto examining the changing ranges of crop species based upon projected shifting climate patterns.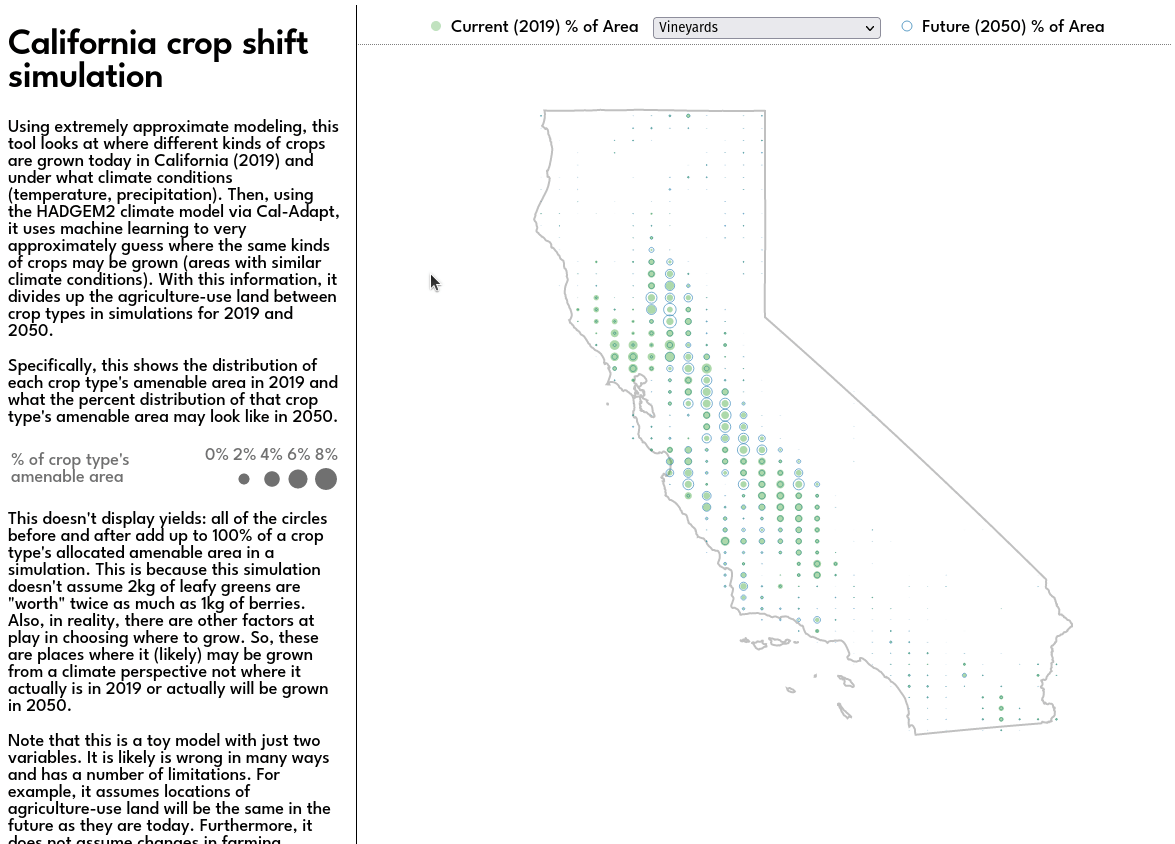 Water Management Decision Support Tool. An early state proto examining groundwater availability under different management scenarios.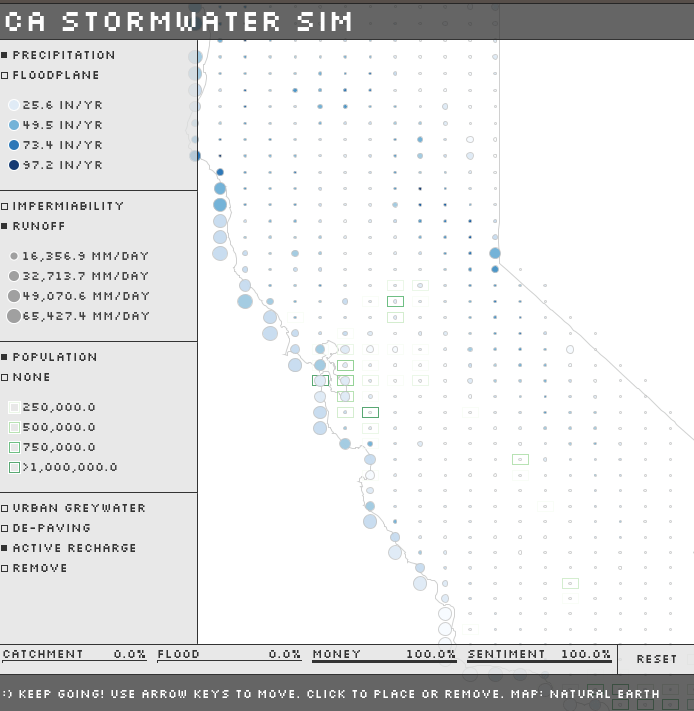 Open data in fire management. Exploring open fire data and the measurement of fire severity.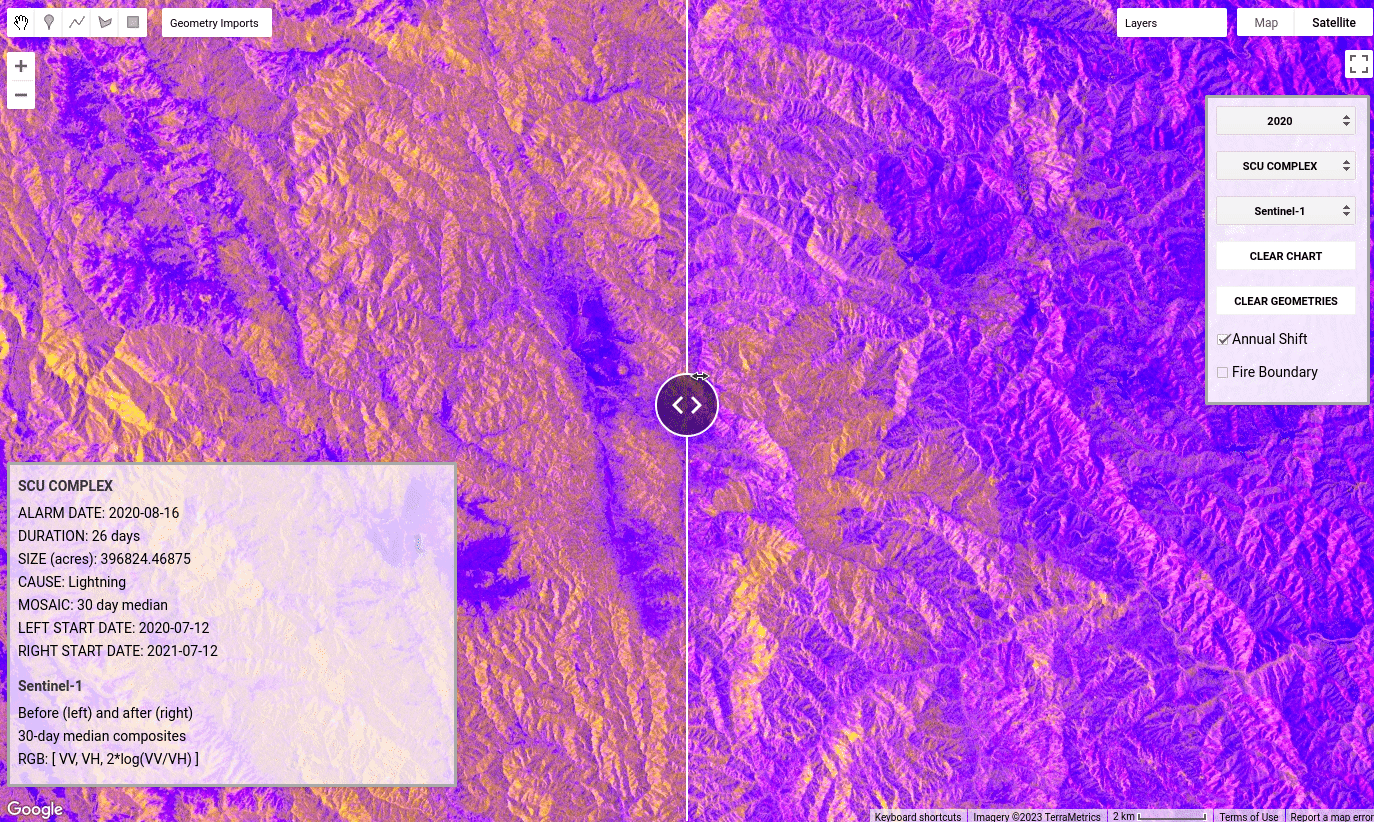 Mangrove Restoration and Management. We created a prototype for a tool that aids in the management of Mangrove ecosystems.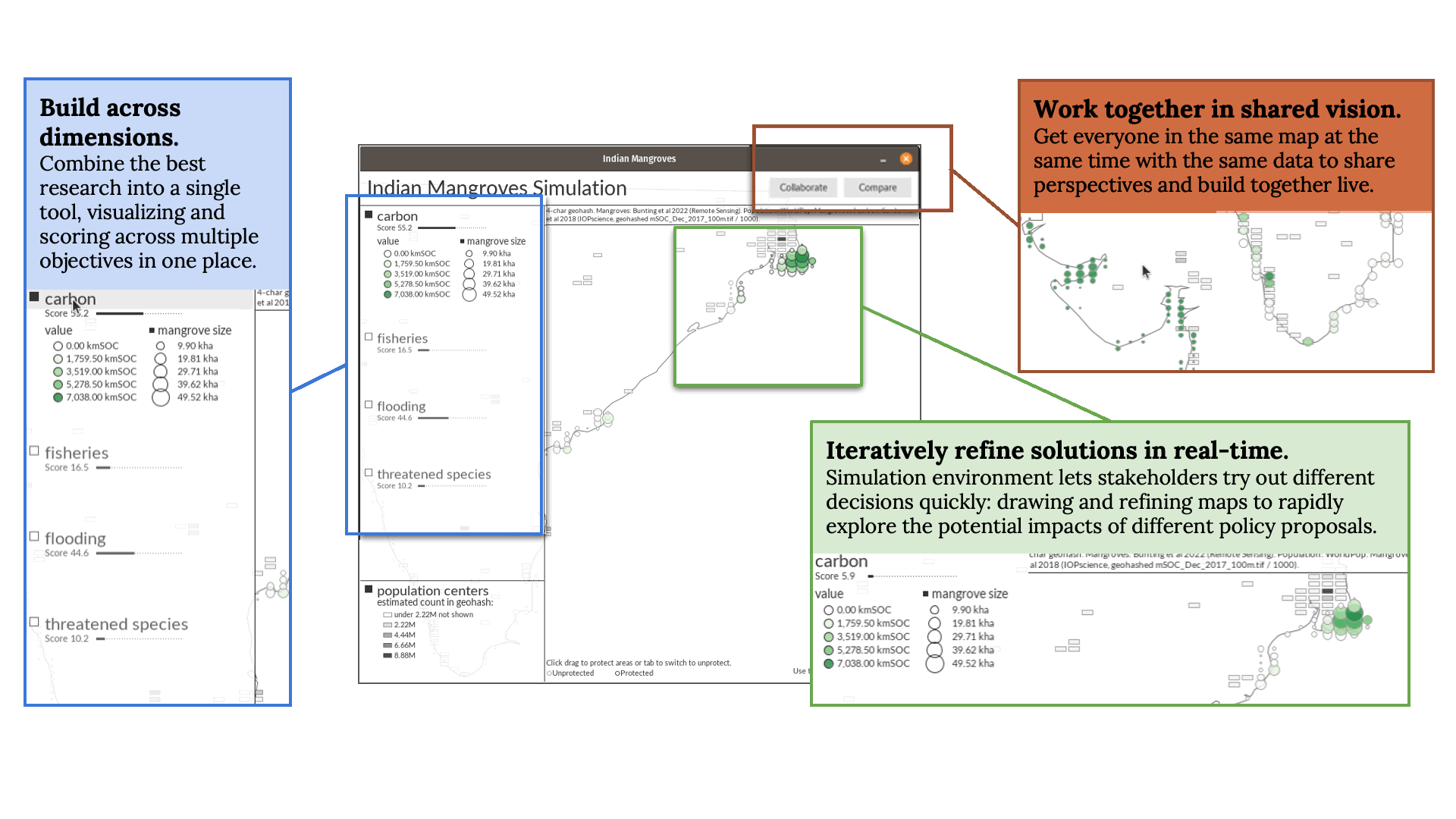 NOAA Groundfish Assessment Program, AFS GAP. An earlier released toolset for facilitating scientific research and supporting fisheries management in Alaska.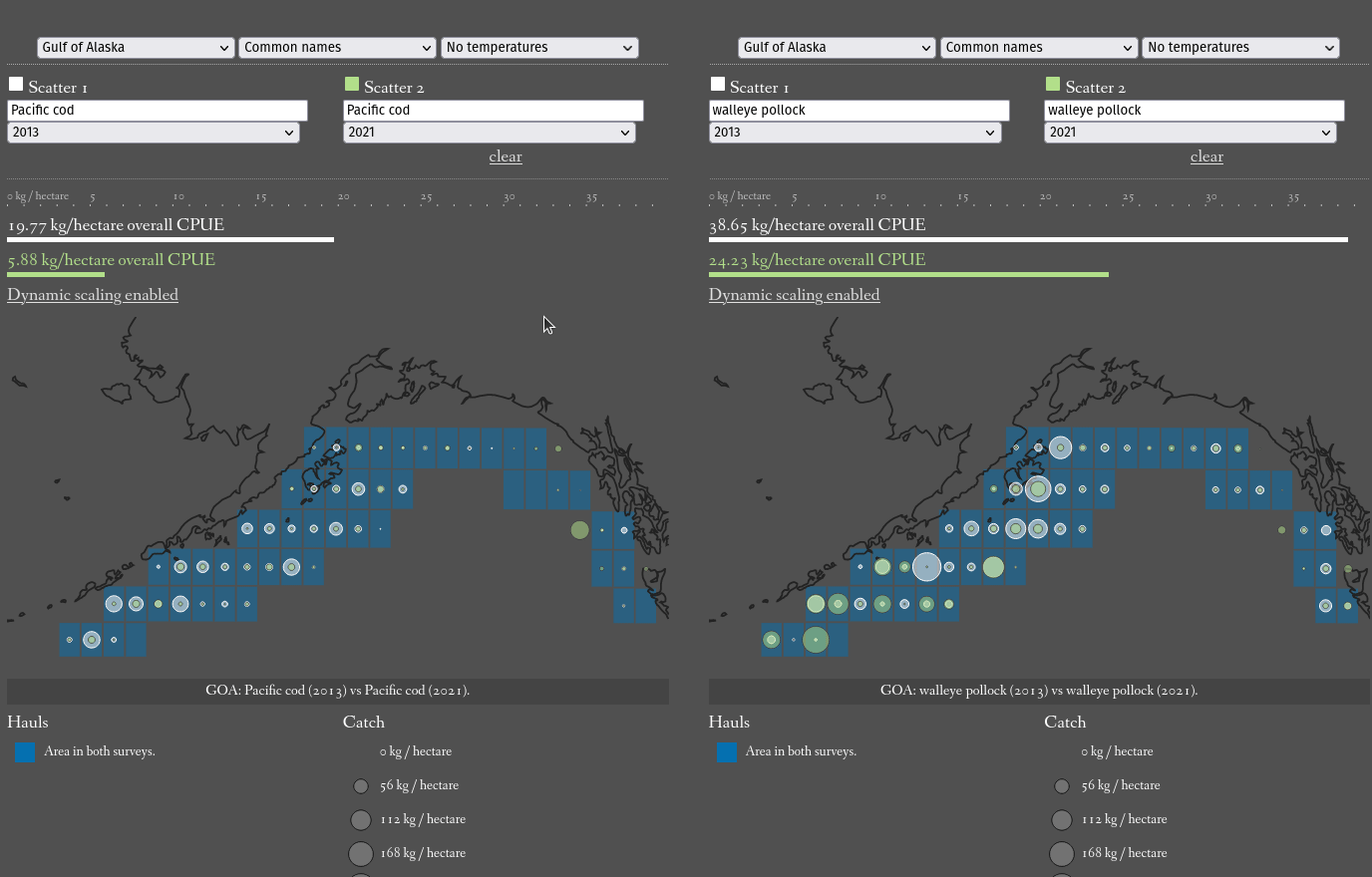 Decisions Tool Landscape. The team explored many of the major platforms in this space and created a report on the current decision tool landscape and defined the major challenges.
Join Us!
Both programs are actively looking for ways to grow and focus our efforts. If you are doing work that is aligned with any of the work we mention above - please reach out. And we are planning to expand our team, so keep an eye out for open positions.