Global Plastics Treaty Negotiations and Policy Tool
August 7, 2023
Each year, our planet produces approximately 400 million tonnes of plastic (Geyer et al. 2017), making it a significant contributor to environmental pollution. Plastic production causes damage in a multitude of ways, including inadequate waste disposal and management and leaching of micro plastics and harmful chemicals into our environment.  
In March 2022, a significant resolution was passed by 175 countries at the United Nations, leading to the establishment of the Intergovernmental Negotiating Committee. The committee's ambitious mission is to craft the pioneering Global Plastics Treaty, the world's inaugural legally binding international treaty, specifically designed to tackle the urgent challenge of plastic pollution on a global level.
Utilizing scientific research and data to aid in Global Plastics Treaty negotiations
In a collaborative effort with Professor Roland Geyer's group at University of California Santa Barbara and the Benioff Ocean Science Laboratory DSE is co-creating a model and building an interactive data tool that allows users to visualize the impact plastic interventions have on plastic waste. This decision support tool enables and will help inform policy makers in the upcoming international negotiations. Our hope is to leverage data insights into policy action, with the overall goal of creating accountability in plastic production to decrease global plastic pollution.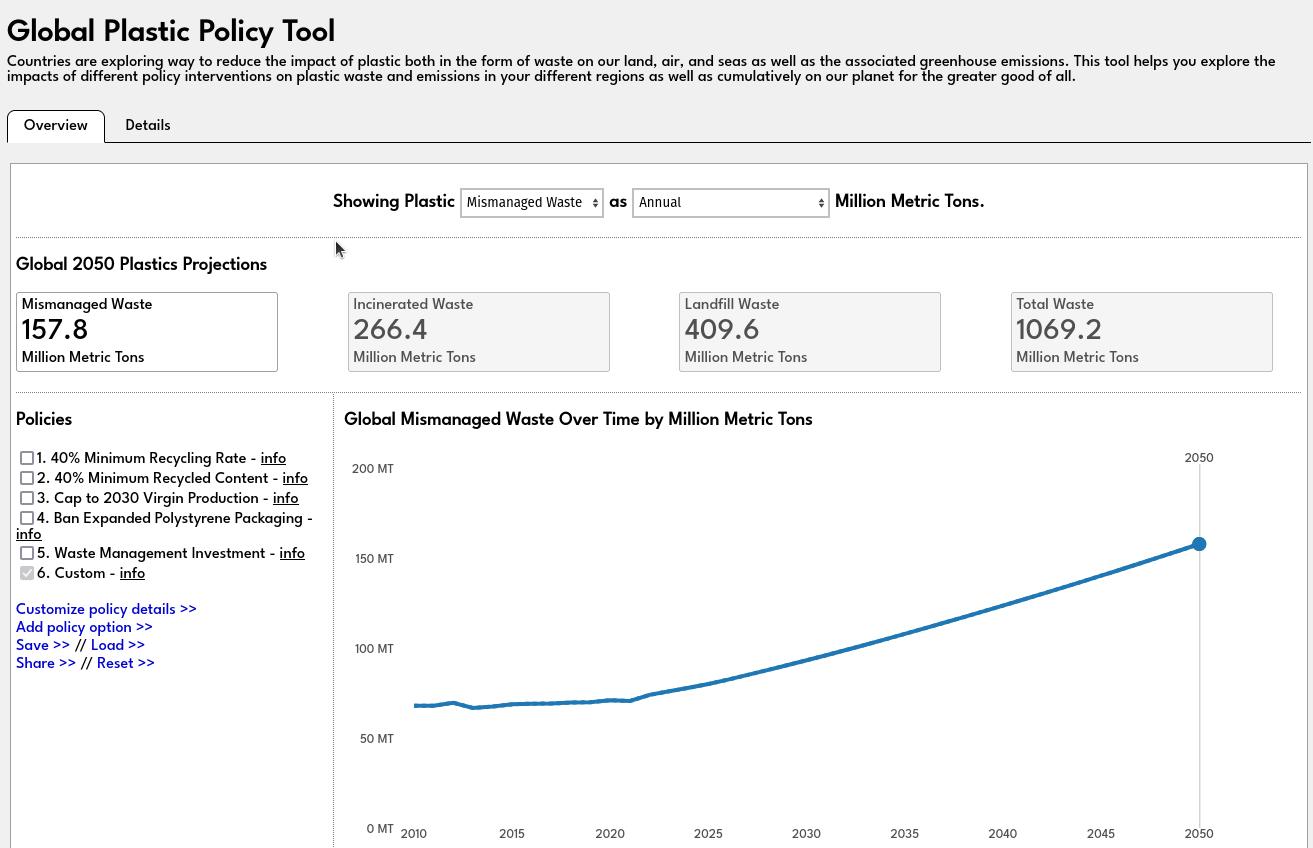 Learn More